We all know that the NFT space has been booming since last year. It has recorded a total trade volume of $13.3 Billion in sales in 2021 and is expected to go up to $20 Billion in 2022. You have heard much news of people making millions of dollars from NFT either by creating or trading it. Many people in the world are also collecting NFT worth millions of dollars. This news has somewhat increased the space's popularity and encouraged many new people to join the space.
As many new people join the space, almost everyone wants to make millions of dollars. To make millions from NFT, one needs to find NFTs to help them make millions of dollars. This article will list out the top website from where you can do proper research and see your appropriate NFT, which can help you make millions of dollars from it. 
1. OpenSea
OpenSea is the largest marketplace globally, where you will find most of the popular and newly listed NFT there. It is the first marketplace globally that supports more than 150 tokens. It is based on the Ethereum blockchain network and charges no gas fees from the buyers. Here, you will find most of the new NFT collections and their stats, which will help you list some NFTs you consider reasonable.
2. Twitter
After listing out some NFT from the OpenSea network, you then have to go to their Twitter page, where you need to consider looking out at their followers and also the activity of the NFT project owners. Here, you will also find some NFT by searching different NFT communities and following them. They post about recent NFT projects that will boom in the future.
3. Discord
Discord is a website you have to check to find an appropriate NFT. Here, also check the activity of the NFT project's owner and check the reaction of the followers of the NFT also. The more followers on the Discord page, the more it will get famous.
4. Youtube
Youtube is another great platform to get recent news about the new project and its potential to be valued in millions in the future. It is a great platform to check the activity of experienced NFT players. Here you will get additional information about the project or the expert view regarding a particular NFT collection. You can also create a Youtube list by listening to experienced NFT players. However, it is recommended that they don't just go by their words. You should research properly before investing and consider them only as a piece of expert advice.
5. Website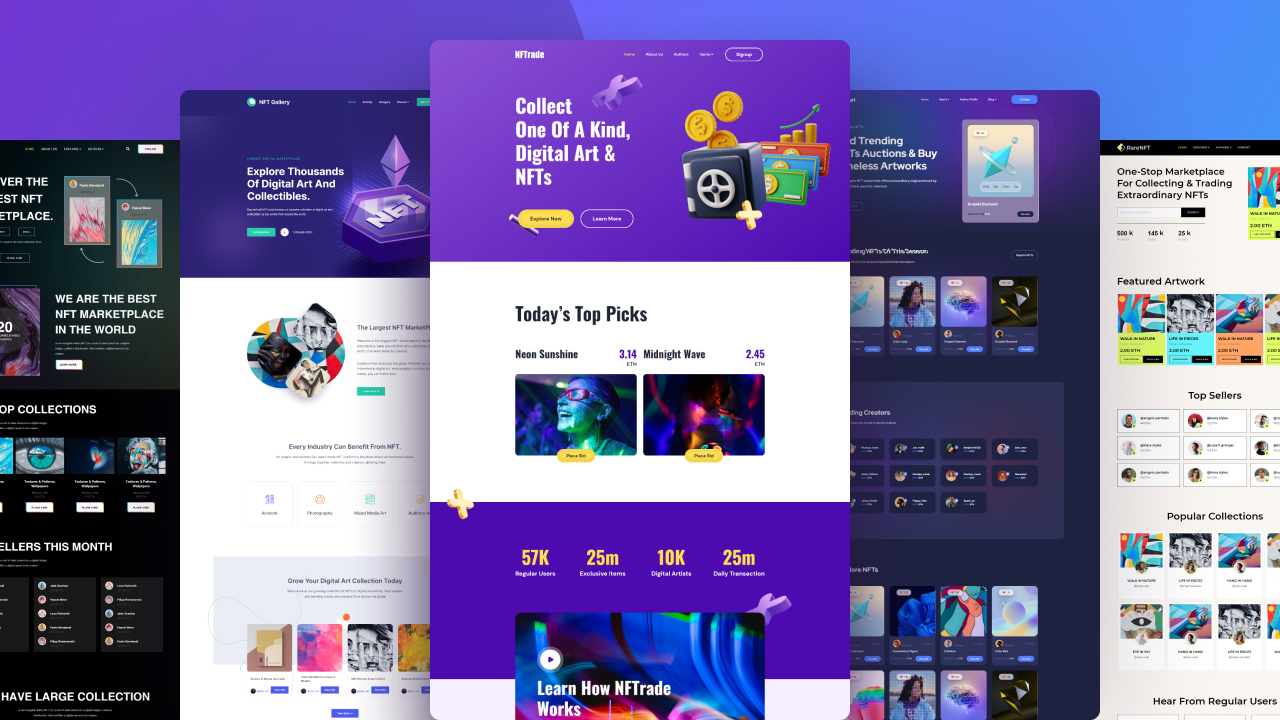 When you have checked all the above four, you should only move to a particular NFT collection website. It is although the last thing to check it is very much important. You should not skip this part. When you have finalized your list of NFTs by checking all four, you should consider looking at each remaining NFT collection you have shortlisted. Here, you will find all the information regarding the project. Primarily, it would help if you went through their roadmap because that will ensure the project's longevity. Also, it would be best if you looked at who is the creator of the artwork. 
These five things are essential to consider if you want to make millions from NFT. Don't fall on someone's words. It is better to do your research and find the appropriate NFT. There might be many NFT projects that you will find good at one place but not at another. So, you need to understand that all websites are essential if you want to buy NFT, which will make millions.