Invisible Friends NFT is one of the most successful and popular NFT collections for the first half of 2022. NFT marketplace is growing at a rapid pace. They are going to be the future. Last year, it was about $31 Billion, and this year, it can reach a height of $73 Billion.
There is much going on every day in the crypto space. It is hard for anyone to keep track of the events happening in the NFT space. It is a fast-evolving sector that sees a lot of development every day.
What is the Invisible Friends NFT collection?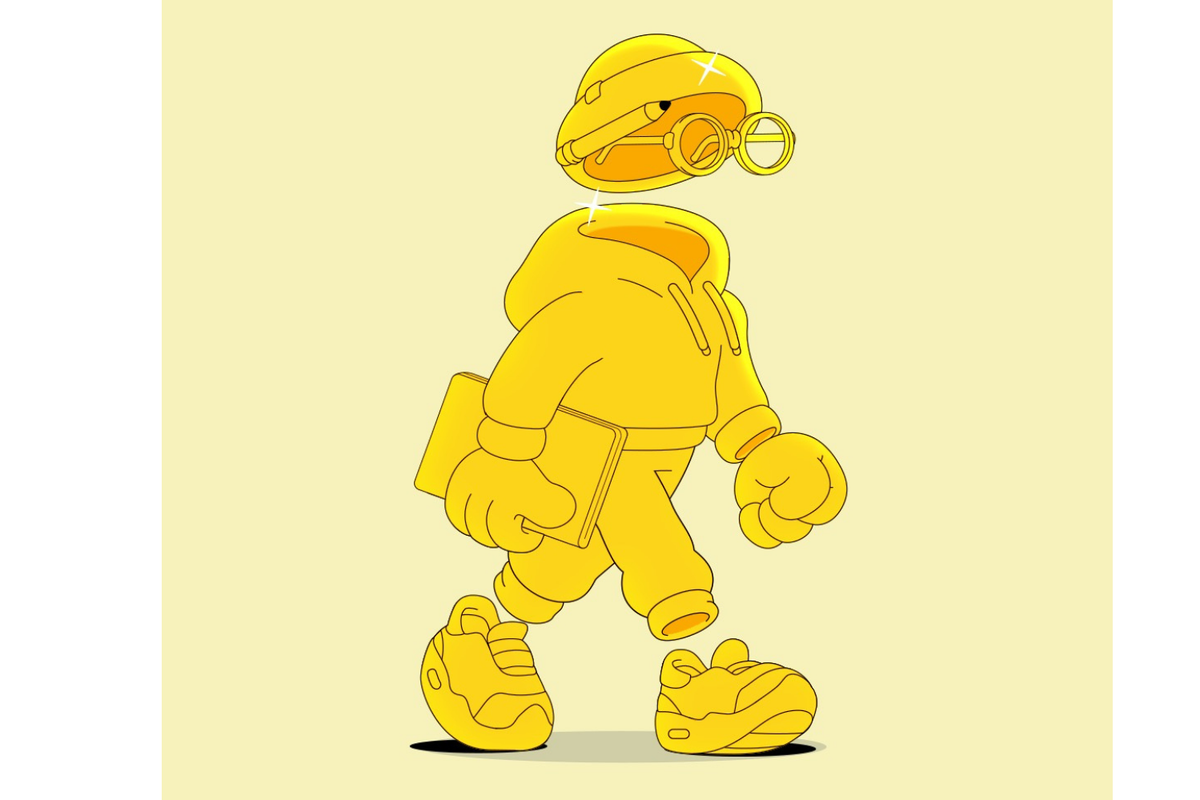 The trendy Invisible Friends NFT is a collection of 5,000 illustrated animated characters. Swedish animator Markus Magnusson created them. As its name goes, Invisible Friends NFT features characters who have no visible anatomy, with wacky accessories, stylish outfits, and many more epic traits. All these NFTs were animated by default. They are essentially a loop of an Invisible Friends character who is in a walking motion.
This collection was one of the most exciting collections at its launch. This was probably because this NFT collection has some connection to other popular NFT projects, particularly the Mood Rollers and Slim Hoods NFT collection. This NFT collection is a part of The Random Character Collection. This group usually focuses on three different animators: Slim Hoods' James Curran, Mood Rollers' Lucas Zanotto, and Magnusson.
Price of this NFT
Earlier, since the time of its launch in the secondary marketplace, it was one of the most hyped projects. However, their mint drop also has a hiccup, but they handled it more appropriately. Due to the excitement, it dominated the NFT space when it was launched. But they have not been able to maintain the pace of the price as of today and have got down quite a bit.
They had faced some criticism related to the price also. For example, the first criticism it faced was when it announced its mint price to be 0.25 ETH, which some members of the community thought were too high. On the other hand, some also wrote that this price was justified due to its popularity among the community.
How can you get this NFT?
Invisible Friends NFT has been only available on the secondary marketplace. You can buy them from several platforms such as LooksRare or OpenSea, which is the largest NFT marketplace in the world.
Initially, when it was launched in the secondary marketplace, it was available at whopping 12 ETH due to its successful mint drop and the project's popularity. However, it has come down and is now available at 5.29 ETH across different platforms, equal to $11,000. They don't have much sale volume compared to some of the top NFT collections of the world but still have been able to place themselves in the top 50 all-time collections. This has been done because they have acquired a sale volume of 41K ETH in the secondary marketplace.
Their most popular NFT is Invisible Friends #1125, which sold 200 ETH on 3rd March. This NFT is the most expensive in this collection and is one of the absolute rarest NFTs. Many NFTs are still holding their value in the secondary marketplace and are listed beyond 100 ETH. You can go and buy them here.