NFT marketplace is growing at a rapid pace. There is no doubt that NFT is going to be the future. They are, in fact, the talk of the town. Their total trade volume can say it. Last year, it was about $40 Billion, and this year, it is expected to grow more and reach a height of $70 Billion.
Recently, a new development has taken place. There has been an upcoming show in Hollywood on 25th March. This unique event will take place in the legendary Montalban Theatre in Hollywood. Everyone in the world knows how much Hollywood celebrities are interested in NFT. Since the start, many Hollywood celebrities have believed in the NFTs and are heavily interested in this.
Motion Plus Design presents the first "NFT in America."
Motion Plus Design is the team behind presenting the first-ever show "NFT in America." Motion Plus Design is the global leader in motion design events. However, this is not the first time they are associated with personal NFT space. They have also hosted events featuring iconic NFT artists Pak and Beeple.
List of things happening in the event.
This event, "NFT in America," aims to bring the NFT communities together at a place in Hollywood. For this, they should have a deep connection in their Hollywood. Kook Ewo founded the company, a renowned title sequence artist in Hollywood and popular among Hollywood celebrities.
The centerpiece of this event is the series of motivational talks from the leading 15 NFT artists, influencers, industry leaders, and specialists. They will motivate the crowd to invest in NFTs and how they will create much value in the future. Some of the speakers who will take center stage of Montalban include Musician LATASHA, curator and managing director of the Museum of Crypto Art (MoCA), Shivani Mitra, and mixed-media artist Refik Anadol.
This event is a one-day event, and during this event, speakers will present conversations around the theme of "Art and Collectibles." Curating these talks will be MoCA founder Colborn Bell, CryptoCubes founder Han, VerticalCryptoArt founder Micol Ap. Also, SuperRare and DropBox are sponsoring this event.
Different tiers of Tickets available in the events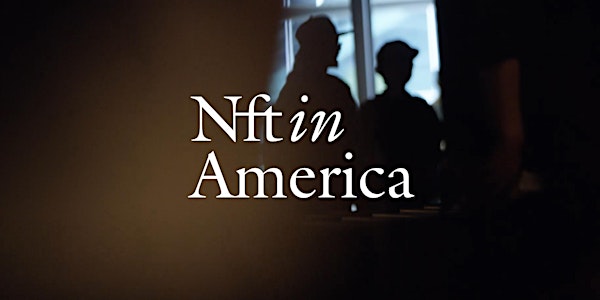 There are different tiers of tickets available for the events. There are 400 general admission tickets for the people, and tickets are available at $249. If you bid early, it can come down to $199. These tickets will give you early access to the whole day's seminar, social lounge, and learning labs in the NFT in America event.
After that, there are 200 VIP tickets available. They are priced at $749. If you bid early, it can come down to $599. These tickets will give you access to all the GA benefits plus extra amenities like VIP Rooftop Exclusive Access, exclusive VIP discord channel, and entry to the opening party on 24th March.
The premium tickets are called Super VIP tickets. There are only 20 of them. They come in the form of specially designed tickets from renowned NFT artists. They cost 10 ETH each. A few benefits of the tickets are a five-night stay at a five-star hotel in Los Angeles, Airport, reserved front stage seating, and a vertical HD TV screen that will present your NFTs.