There has been a lot of craze going for NFT in recent years. People have realized that it is the future. This craze can be justified by looking at the sales volume. In 2021, its sales volume was $40 Billion, which will almost double in 2022. There is a lot of development going on in the NFT world. As the space grows bigger and better, many new digital artists and marketplaces are coming. They are making the NFT space much more accessible for people to understand and use.
Recently, a new marketplace known as PRISM is officially live. It has been developed by the Blockchain developer NuPay Technologies. This all-purpose NFT marketplace has just launched its open beta version. They have also partnered with several artists to drop their featured NFT collections on their marketplace as a part of the launch.
PRISM Marketplace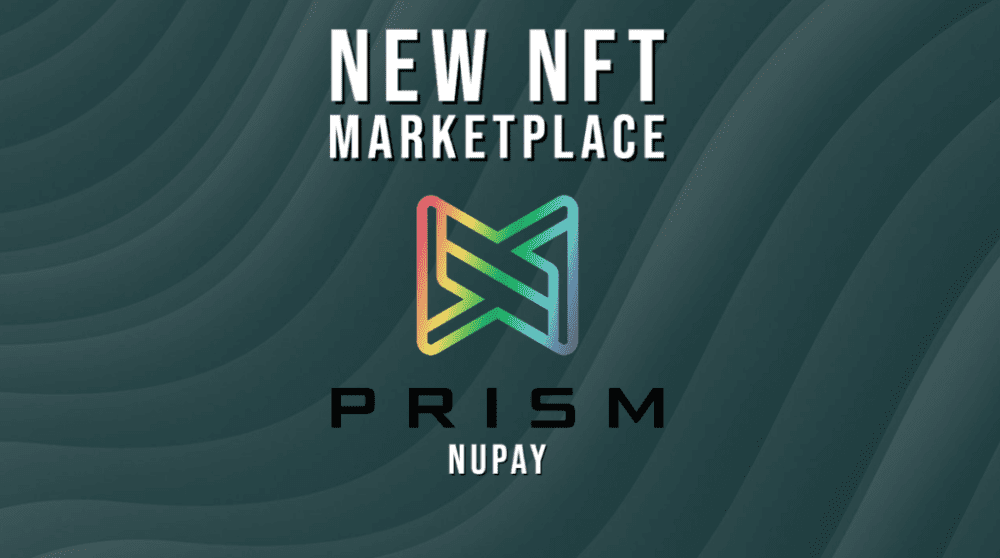 NuPay technologies are creating PRISM Marketplace. It aims to make it easier for the artists and newcomers to involve in NFT. They are trying to bring some of the traditional art experience into the NFT space. For this, they are working with several renowned artists from the world, and the NFT collection of these artists will feature physical items and real-life experiences connected with NFTs.
NuPay, the creator of the PRISM Marketplace, is making sure that this marketplace will be easily usable for artists and newcomers in this space. This marketplace will accept several cryptocurrencies such as Bitcoin, Ethereum, and fiat currency via debit and credit card. The use of fiat currency will enable newcomers to buy NFT with more ease in their marketplace. 
Joshua Bell, SVP of marketing of NuPay Technologies, said, "We were able to address many pain points within the NFT space. We saw many artists who wanted to get into NFT couldn't get into it because they found the process very intimidating. We wanted to make sure that our focus would only be on creativity and the art and on the NFT community instead of simply creating items that will be flipped or traded.
He also said that they are trying to transition the art industry to the blockchain instead of taking it to the art industry. He further added that the NuPay team had worked very hard to bring on board many digital artists of the world. Due to this, hundreds of artists have signed on, especially those whose work has been put on display in exhibitions across the whole world.
NuPay – The World's Greenest Blockchain
NuPay has termed itself as the world's greenest blockchain. This is because they have a "Proof of Ethic" consensus protocol which will soon integrate into the blockchain. This Proof of Ethic protocol will allow the NuPay blockchain to carry out transactions faster and easier than Proof of Work Blockchain. 
Another feature that the NuPay technology provides is called "ProtectArt." ProtectArt makes use of exclusive state-of-the-art encryption. This will give encryption through which only the creator and owner of the NFT will have access to the original and unique piece. This will somewhat solve the save and copying issue, which is always a big issue in the NFT space. These all feature is what makes PRISM Marketplace an ideal marketplace for newcomers as well as artists.