NFT marketplace is growing at a rapid pace. There is no doubt that NFT is going to be the future. They are, in fact, the talk of the town. Their total trade volume can say it. Last year, it was about $40 Billion, and this year, it is expected to grow more and reach a height of $70 Billion.
Due to many people showing interest in the NFT space, many developments are happening in the NFT marketplace. Recently, Voice, a platform based on creators, has announced that they will be providing residency for underprivileged NFT artists. They plan to introduce applications, and the shortlisted candidates will be provided residence. The platform says they are committed to empowering those in marginalized and underserved communities.
Voice provides a program for emerging NFT creators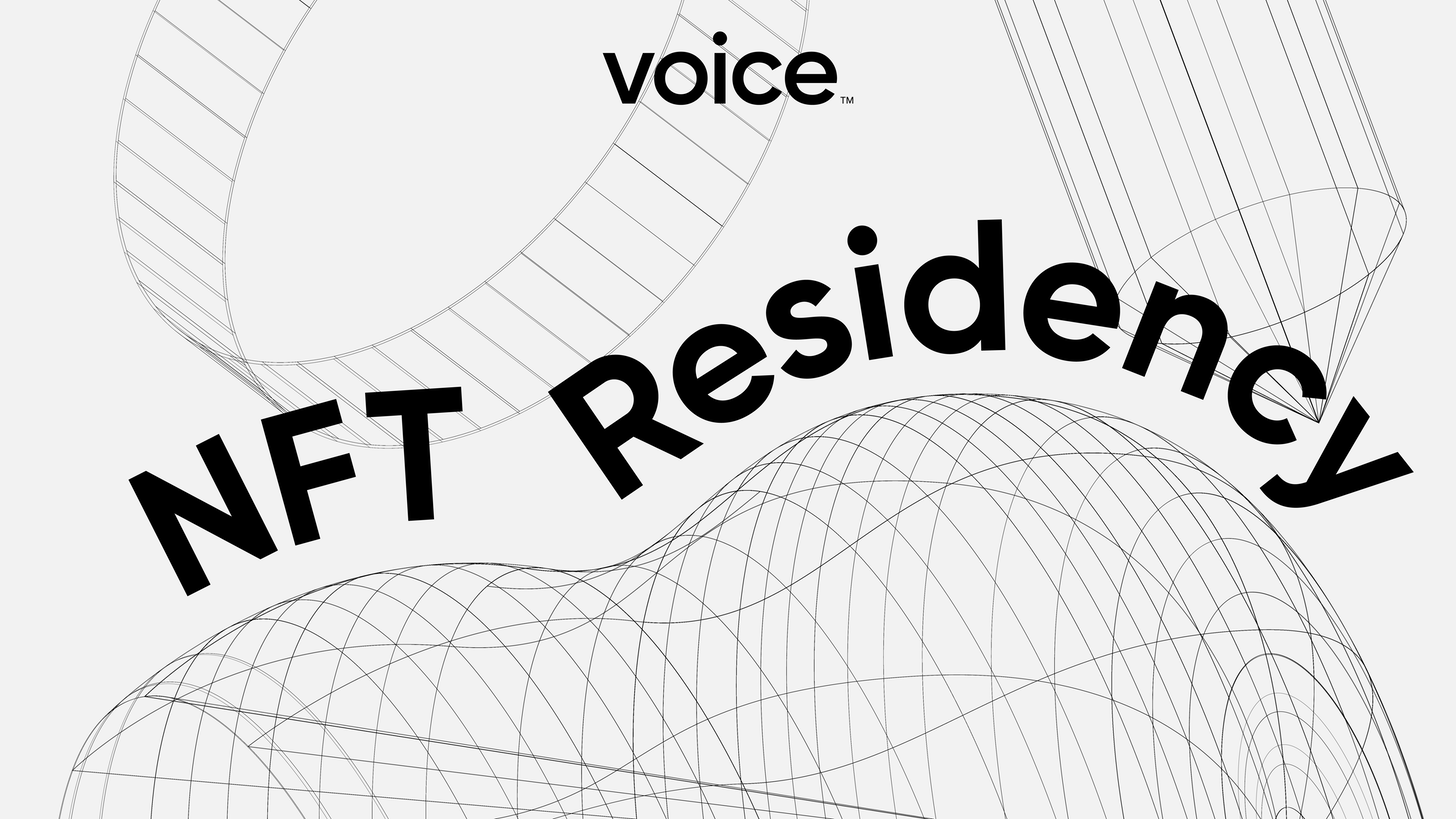 There is a lot of competition going on in the NFT space. Voice has built this program totally for new and emerging talented creators. As Voice marketplace is considered unique compared to others, they need good NFT creators in their marketplace. They have announced this plan to encourage new creators to come on the Voice platform.
Voice platform invites upcoming and emerging NFT creators to join the NFT residency program. After joining, participants will receive project guidance and a creation stipend from time to time. They will also have full support from the marketing and the technical team. Top performers can also be a part of their bonus reward program.
Participants have to transform a body of work into an NFT collection during their residency. These collections will cover themes based on the world's most relevant topics. This will make their artwork a bit more realistic. For example, it should be a clean environment, future-proof tech and things, equity and justice, and much more.
Famous Residents who have joined this program.
Voice's first-ever NFT residency program produced works under the theme of Raise Our Voice. They lift communities through their self-expression.
This project is joined by some of the famous artists of the world. Emonee LaRussa is an Emmy-winning graphics artist and director. Her NFT collection funded her non-profits, bringing other artists into the graphic design space.
Another resident is Shan Vincent de Paul. He is a renowned rapper. He created a new community reward program for his fans. Meanwhile, he also sells lifetime access to all his concerts through affordable NFT. This offer was grabbed by many and sold out in just a few minutes.
Voice is the first platform that gives easy access to the entire NFT ecosystem for digital artists and creators. In the upcoming time, it has the potential to become the go-to first step for all the creators who wants to enter the space in the first place. The unique feature is that it provides free minting worth no carbon impact. It also allows you to transfer NFT to other eco-friendly platforms faster and at a lower cost. This makes Voice one of the best platforms today.