WeChat App has suspended all NFT related accounts on their platforms. NFT marketplace is growing at a rapid pace. NFT is going to be the future. They are, in fact, the talk of the town. Their total trade volume can say it. Last year, it was about $40 Billion, and this year, it is expected to grow more and reach a height of $70 Billion.
Many developments are taking place every day in the NFT space. It is extremely tough for anyone to keep track of the events happening in the NFT space. NFT is a fast-evolving sector that sees a lot of development every day.
As we all know, China has banned all crypto and Metaverse in their country. There has been some new development in China. According to various media reports coming from China, WeChat has suspended dozens of accounts linked to non-fungible tokens to prevent speculation in digital assets. WeChat is a popular Chinese messaging app, just like Whatsapp. They have done this because they broadcast NFT market speculation, manipulating different market prices on various platforms.
WeChat's accounts were suspended.
WeChat has suspended many accounts based on this issue. It should be noted that China's relationship with digital currency has a lot of ups and downs. Firstly, the Chinese government supported crypto coins. After extensive bitcoin mining, the Chinese government decided to ban all crypto uses in their country. At this time, there are no regulations on NFTs in the country. This provided users follow strenuous guidelines. 
Residents of China looking to buy NFTs have to purchase their digital assets in Yuan, their digital currency. Furthermore, NFT is available to citizens who remain off the Ethereum Blockchain and stay confined to blockchains regulated by officials. WeChat's latest accounts suspension will provide a grim look into China's relationship with crypto. China has introduced many regulations around crypto, which strictly ban Crypto space.
One of the Tencent spokespeople refused to confirm any such thing on this. However, WeChat's official account on "Weibo" has responded to a post by local media that says that the account was banned. They have also released a statement that clarifies the rules around NFT accounts on their platform.
The company policy says that the official verified accounts of Tencent can display digital collectibles on their account, but they can't suggest secondary sales. Those who offer are going to be takedown by the company. Also, they have to showcase their certificate, which shows China's cyberspace regulator approves them.
Introduction to WeChat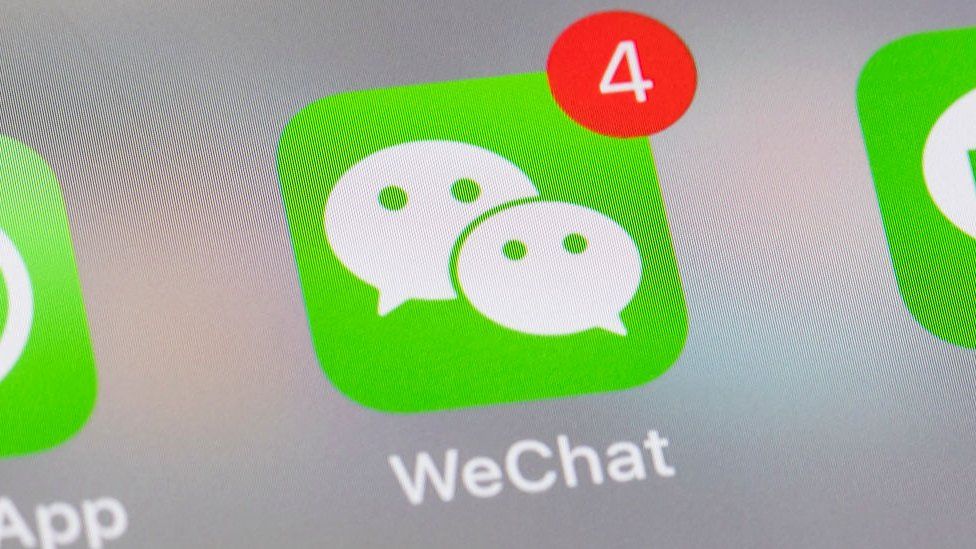 WeChat is the most popular messaging app in China. It is the same as WhatsApp. WeChat has become China's most popular messaging app because WhatsApp is banned in China. It has over a billion users across the globe. Its main user base is in China, the app supports voice, video, and text chats no matter which country you reside in. There is a surplus of steps required to activate your free account. They need QR code scanning for multiple verifications to enter the platform. As the company policy is to follow the Chinese government on the crypto and NFT topics, their recent decisions to take down accounts might negatively impact its overall performance for quite some time. 
Also, Read https://nftjet.co/burnt-finance-launchpad-offers-a-no-transaction-fee-for-creators-also/.